Win a $100 Officeworks gift card
When you purchase any Media Messages on hold package you automatically go into our monthly Officeworks Gift Card draw. Your Officeworks Gift Card can be used at any of their 122 stores nationwide.
Officeworks is Australia's largest supplier of office and stationery products catering for all your work, home and school needs. Officeworks have the widest range of brands at guaranteed lowest prices everyday. You can search the Officeworks range online, then when you're ready to buy, head to your local store.


Past gift card winners
December 2010
"Media Messages offered a very professional service and produced a great result at a fraction of the cost of other companies we investigated. I wouldn't hesitate recommending Media Messages to any business." Adrian (Clockwork Print)
---
November 2010
"It wasnt a hard decision to make when I was lookign around for a professional on hold message service. Media Messages provided me a powerfull audio sample and prices that were inline wiht my marketing budget unlike some of the other company with rediculous fees. The gift card has paid for a considerable amount of the service." Conrad (Job Results)
---
October 2010
"I run a small to medium business and it is essential for me to use as much cost effective marketing as possible to project the most professional business image. Media Messages prices didn't even need to be budgeted and the comments I am getting from callers is amazing. I would highly recommend their services to anyone looking to increase sales and business image." Stacy (Firey Lee Productions)
---
September 2010
"I was shopping around for messages on hold and when I called Media Messages I was presented with a very friendly and a team that understood exactly what I required. With their extremely competitive rates I was over the moon to receive the $300 gift card for my business. I'd definitely recommend Media Messages to any company looking at the best priced and top quality audio productions." Lee (Lawn Mowing Company)
---
August 2010
"Classic Way Family Practice recommends Media Messages to everyone. They were prompt, helpful and very professional in all aspects of there service. They were by far the most competetive in price and there staff are approachable and friendly. The $300 gift voucher from Officeworks was just an added bonus to the complete professionalism that is "MEDIA MESSAGES". Debbie (Classic Way Family Practice)
---
July 2010
"Cruise1st Australia is extremely happy with the service of Media Messages. They have a wonderful attention to detail and our Creative Director Rebecca has been so helpful and attentive to our needs. Media Messages was the most competitive company in regards to pricing and were so prompt in responding to our requests. We are a brand new Travel agency in North Sydney and the $300.00 gift voucher for Officeworks will definitely come in handy. Thanks so much Media Messages!" Michelle (Cruise1st)
---
June 2010
"Our company is extremely happy with the on hold services Message Media has produced for our three major locations across Australia. Their professionalism and attention to detail is greatly valued and we look forward to continuing this relationship in the future." Christa (Revolution IT)
---
May 2010
"Media Messages offered our business the most cost effective and suitable on hold system for our needs. The staff at Media Messages designed our script that tells our customers a story about our business and what we can do for them.
The entire process was smooth professional and without drama and we even won the $300.00 Officeworks voucher...what a surprise.... thanks guys" Michael (Beveridge Building Products)
---
April 2010
"Our practice is very happy with media Messages.Not only was the whole process very quick and easy, The cost was better than other competitors and we received a $300 gift card to spend with Officeworks. We are very happy with this new service." Jannine (Bowenfels Medical Practice)
---
March 2010
"I received my $300 Officeworks gift card out of the blue. It was a real surprise and allowed me to add some stationary as well as a much needed new chair for the desk. It really was over and above given the great level of service and quality of messages I already receive." Dylan (The Mean Fiddler)
---
February 2010
"We found that Media Messages not only provided the most cost effective packages but grasped the essence of our business very quickly and presented this in a thoroughly professional and efficient manner. Winning the $300 gift card was a wonderful surprise and an added bonus." Peter (Rack & File Commercial)
---
January 2010
"Thank you also for the Officeworks voucher. It was a lovely surprise to win! I always get so many emails per day usually with invoices and bills to pay, so it made my day to actually win something. And an Officeworks voucher is really useful as I'm always there spending heaps of money!!!! I really appreciate it, thank-you!.&quot Dr Andrea (Southside Osteopathy)
---
November 2009
"The process of working with Media Messages has been smooth and reliable. They have produced great results and have made our clients very happy. $300 at Officeworks! That's a lot of paperclips. Thanks guys." Tanya (Vanilla Spin)
---
October 2009
"Not only did Media Messages have the most value for money on hold services and professional sounding messages but receiving this $300 Gift Card was a huge added suprise. We are very glad to have chosen such a professional company." Mark (Softcast)
---
September 2009
"Since starting our on hold system with Media Messages we have been extremely impressed with the professionalism and dedication in providing outstanding and efficient marketing messages. We know that we made the right decision to go with Media Messages, and I'd have no hesitation in recommending them to anyone else. The $300 gift card was simply the cherry on top to us already receiving a great marketing system. " Jake (The Steyne Hotel)
---
August 2009
"We found that Media Messages not only provided the most cost effective packages but grasped the essence of our business very quickly and presented this in a thoroughly professional and efficient manner. Winning the $300 gift card was a wonderful surprise and an added bonus." Peter (Rack & File Commercial)
---
July 2009
"The gift card was a great suprise... We have had some great feedback from customers and a few suppliers regarding the quality of our media messages" Greg (Greg Neill Jewellers)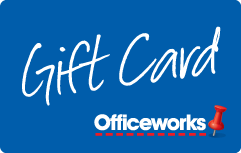 Media Messages
2, 2 Spencer Road
Nerang, QLD 4211