Adelaide On Hold Messages & On Hold Music for Business Telephones
Media Messages Adelaide specialise in high quality audio productions for telephone on hold advertising:, on hold messages and on hold music productions delivered on digital message on hold players. We are the experts in creating professionally tailored onhold messages designed to help businesses make the most out of this customer time.
More and more business savvy people across Adelaide are realising the potential this incredibly priced, yet highly effective marketing tool has for creating a professional first impression and improving sales. Professionally tailored Phone messages, messages on hold and music on hold captivate your callers while they are on hold with the advertising and cross promotion of your products and services, the up selling your product, educating your listener and more importantly by branding your business in a way that lets your callers know you are leading the way in your industry.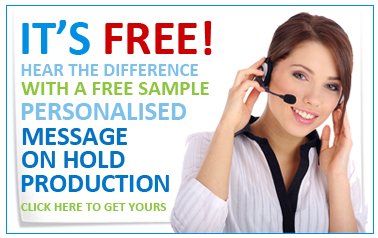 Try it for FREE!
Music On Hold and Messages On Hold are very powerful marketing tools that create a professional sounding image while informing your callers about important aspects of your business.
Media Messages team of creative experts will script, record and mix a custom on hold message for your business absolutely free of charge.


Why Adelaide On Hold Messages?
Did you know that on hold telephone messages are by far one of the most cost effective advertising tools available on the market today? While great expense is usually spent on marketing and advertising in other areas, a telephone audio advertising campaign will help you to continue your branding, increase sales conversions and decrease caller hang-ups; plus your business will sound much more professional..
Putting customers on hold is usually an unavoidable task, so why not use this valuable 'airtime' and promote your products and services to this captive audience. Educate your caller about your range of products; keep them up to date on all your special offers and increase the awareness of your business's core values? If you don't have on hold messages you are potentially missing out on a chance to brand your business and increase sales. Spend your hard earned marketing dollars wisely and choose Media Messages Adelaide for advertising music on hold to your South Australian customers..

Adelaide On Hold Message Sample
Media Messages Adelaide work together with local businesses to achieve quality on hold messages and on hold music programs. We offer competative pricing, quality audio production, and 5 star customer service, as we walk you through the few simple steps it takes to create your own customised on hold message, IVR prompt, or after hours answering messages.

Check out a recent on hold program we created for Adelaide client, Access Datacom.

Media Messages
2, 2 Spencer Road
Nerang, QLD 4211